One of the key benefits of Compass is the ability to automatically generate reports required by national agencies, such as the CDC and NCOA. Many columns in these reports are populated by responses to questions answered by participants. When you build forms in Compass, you can easily specify questions that should appear in these reports.

When adding or editing a question in the Form Builder, you can specify a "Reporting Type" in the questions settings (screenshot below.)

For questions with multiple choice responses, you can also designate the "Reporting Value" of the different response options: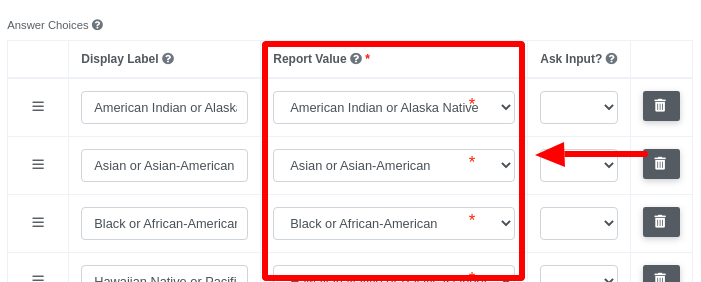 Once you save your questions and your form, participant responses will automatically populate in your required exports! Pretty cool, right?!?