Compass now allows you to manage virtual implementation sites in a much easier way. No more fake addresses, site names, etc. Now, you can specify the delivery method of an implementation site, and the delivery platform. When creating or updating an implementation site, you'll have 3 delivery method options: In-Person, Telephonic, and Virtual.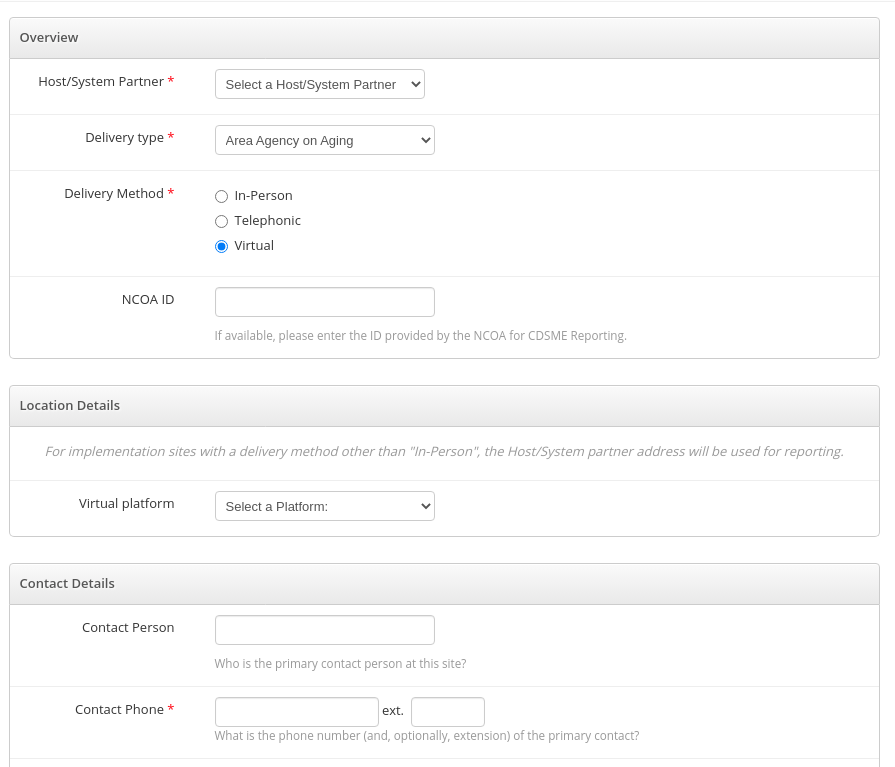 If you select Virtual, you will be presented with an option to choose a platform (Zoom, Webex, GotoMeeting, etc). Once you start creating workshops under these new sites, the workshop's site name will automatically be populated based on the delivery method and platform you have chosen! This will make your virtual workshops look consistent across the entire platform.
When generating reports for virtual and telephonic workshops, the partner organization's address will be used.