Once you have entered in the core details of a form, you're ready to start adding questions and components to your form. The Form Builder in Compass comes with many different presentation and question types, such as:
Panels
Numbers
Survey/Likert Tables
Dates
Checkboxes
Radiobuttons
Columns
Dropdowns
The Form Builder provides you with a drag-and-drop interface to easily build your forms. Additionally, you can add questions that will allow you to directly populate reports (e.g. DPP CDC Export, NCOA CDSME Export) with participant responses.
---
Managing Questions and Components
Adding Questions
When you drag a new question or component onto the form builder, you are presented with a popup that allows you to enter details about the question/component. Details about each question/component type are described in this Help Center Article.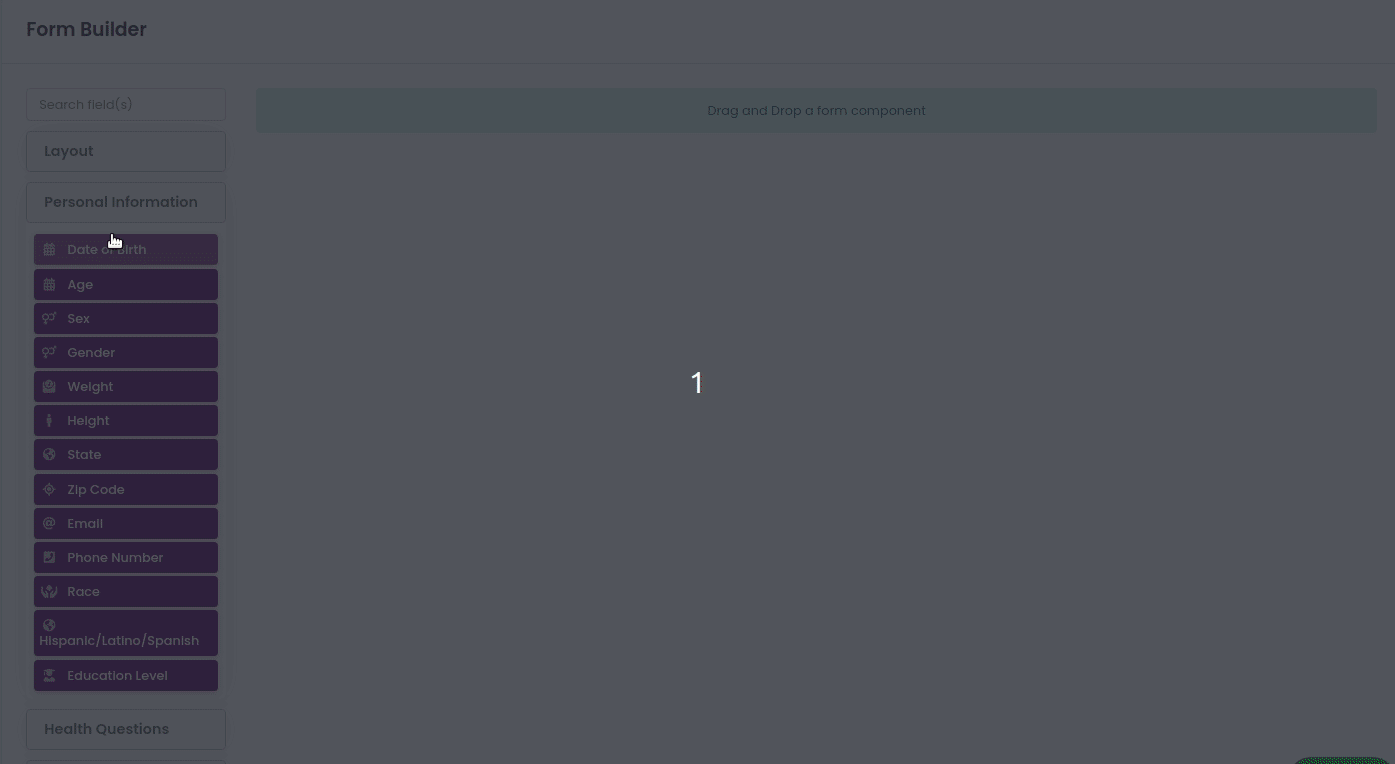 Moving Questions and Components
To move a question or Component, simply press your mouse down on a question and drag it to the location on the form you desire.
Editing/Removing Questions and Components
To edit a question or component that has already been added to the form, move your mouse over the question/component, and click the edit or remove icon in the top right corner.

---
Question / Component Types
If you would like to learn more about the question and component types available in the Form Builder, please visit the dedicated Help Center Article.